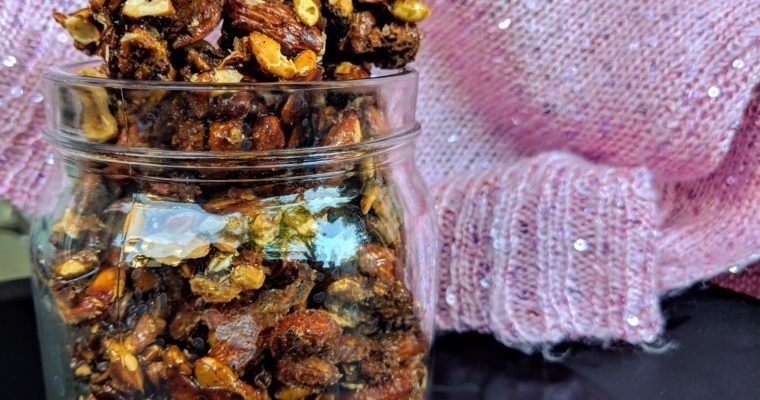 Maple Cluster Nuts are Perfect treats during Holiday Season gatherings as these are healthy and easy to make with only two Ingredients.
You can Wrap these Maple Cluster nuts as little goodies for your loved ones.
For kids snack boxes.
Vegan and Gluten free.
Ingredients
Mixed nuts of your choice (Almonds, Cashews, Pistachios): 2 cups
Maple syrup: 1⁄2 cup
Salt (optional): 1⁄4 teaspoon
Procedure
Preheat oven to 325 F
In a mixing Bowl, mix the nuts and maple syrup.
Place parchment paper on a 8 inch baking tray and pour the nut mixture, press it so that the nuts stay together.
Bake for 30 min. Temperatures may vary for oven to oven so it might take 5 min less or more.
Allow it to completely cool and then cut into bars or little clusters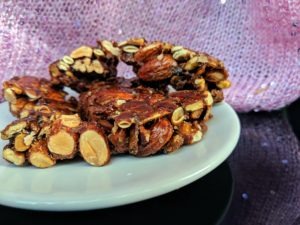 Store them in airtight container for up to 3 weeks or for a month in Refrigerator.

If you have any loose mixture you can store it in air-tight container and use it as toppings for parfait.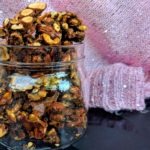 Course: Snack
Cuisine: American, Indian