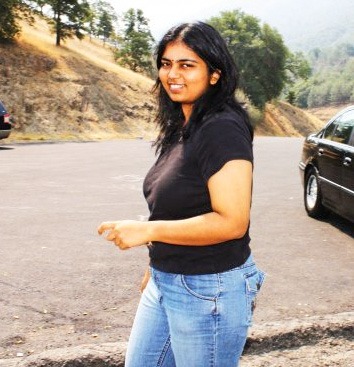 Hello Everyone.

Sizzling Bite is going through a change. Kavitha is leaving us and moving onto newer opportunities. I want to thank her for inspiring me to start a food blog. That decision has helped me to harness new skills like web editing, video production, blogging, and many more. More importantly, it has brought an immense sense of excitement to my cooking. I am very thankful for Kavitha to start this journey together and I wish her the best.

As promised, the new website is here. Hope, you like it.
About Haritha
I stay in the beautiful Bay Area, California. I was born and raised in a small and popular town from Andhra Pradesh. My hometown, Bhimavaram, is well known for Andhras savoury and spicy dishes. My taste buds revolved around the dishes made by my grandmother and mother. And, I mostly had homemade food till I moved after marriage.
After moving to the Bay Area, I started to explore other cuisines beyond India. I personally enjoy eating Mexican, Chinese, Italian and Bakery items. Little by little I started to cook food for my loved ones. Through this blog, I intend to share recipes of the items that I love to make. Yes, you will find some items that are inspired, some that are improvised and some that are freshly minted from my kitchen.
My objective here is to share healthy and savoury dishes that you and your family will enjoy.
Thank you for stopping by and for your support. Hope you enjoy these recipes.
Please follow us on social media.
Facebook: https://www.facebook.com/sizzlingbite.net/
Instagram: https://www.instagram.com/sizzlingbite.net2018/
Pinterest: https://www.pinterest.com/sizzlingbitenet/
Please subscribe to my YouTube channel Sizzlingbite-net
You can reach me at sizzlingbite.net@gmail.com.