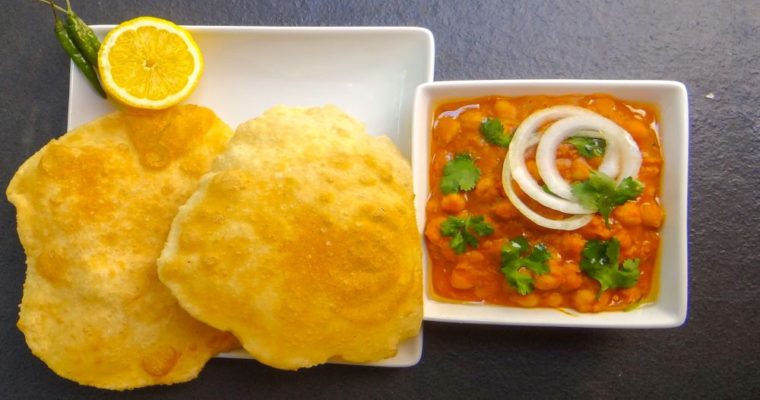 Instant Bhatura is deep fried puffed bread (poori). You will fall in love with this easy recipe because it is light and very tasty. My kids enjoy Bhatura at restaurants but they will always be absorbed with too much oil. That inspired me to try this quick home made version with sparkling water.
Usually, they serve bhatura with chole, lemon wedges, raw onions and pickles. It is a popular street food in India.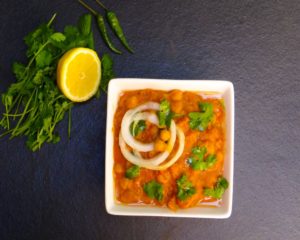 Do I Need Any Special Ingredients ?
You can make these with just few ingredients
All purpose four/Maida
Sparkling water/soda /carbonated water(unopened bottle)
Semolina / rava
salt
oil
How To Make Instant Bhatura ?
Mix all purpose four with semolina and salt. Add soda water gradually to it to make smooth and soft dough. Add a few spoons of oil on the dough. let the dough rest for an hour. Then, you have to take a small portion of the dough and roll it into circle, it shouldnt be too thick or thin . In a heavy bottom pan, heat oil and fry the bhaturas.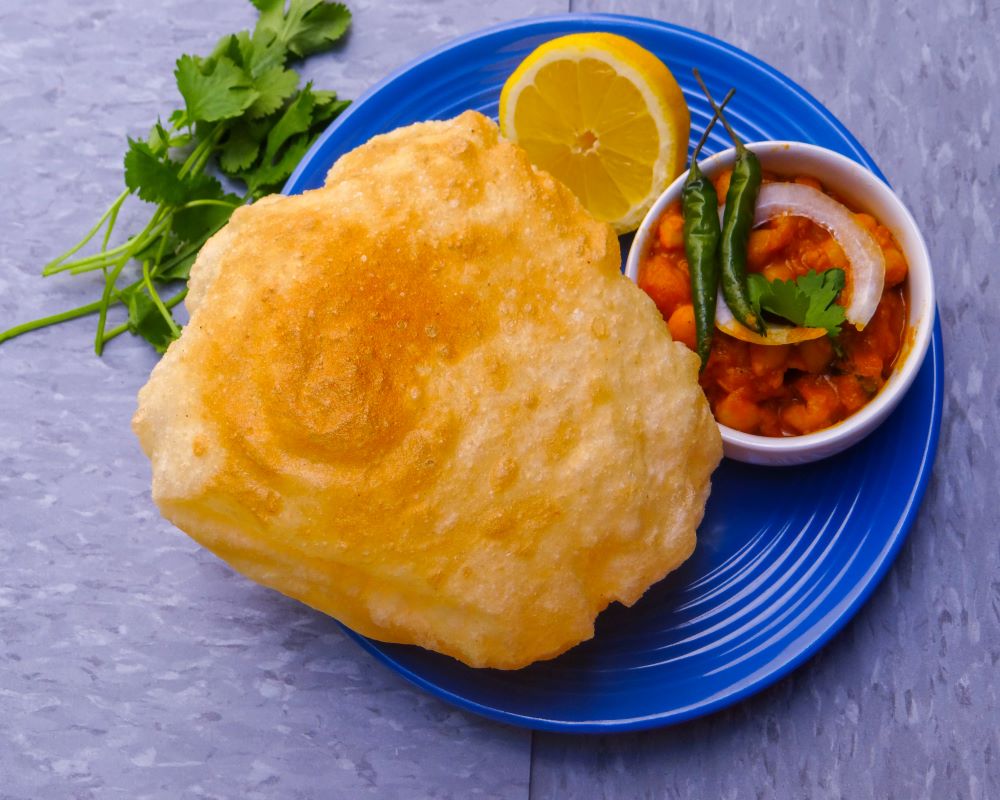 Tips for puffy Bhaturas
use 1 tablespoon of semolina for each cup of all purpose flour.
oil should be sufficiently hot for frying the bhatura.
use a new bottle of sparking water which has enough fizz.
resting time is really important for bhaturas to puff.
Instant Bhatura
Course: dinner
Cusine: Indian
Preperation Time: 10 minutes
Cook Time: 10 minutes
Total Time: 20 minutes
Ingredients
3 cup all purpose flour maida
3 tbsp semolina rava
2 cups sparkling water approx
salt to taste
oil for frying and greasing
Instructions
Mix all purpose flour, semolina and salt. Add soda water gradually to it and make soft and smooth dough.


Add a few spoons of oil to the dough and keep the dough aside for an hour covered with a damp cloth.


Then, divide the dough into 11-12 equal parts. Now roll each dough into small circles, it should neither be too thick nor thin. 




In a heavy bottom pan heat oil, when the oil is sufficiently hot, add the rolled bhatura to hot oil and press gently with a ladle, until it starts to puff. Fry both the sides until brown.
Serve it with side dish of your choice.