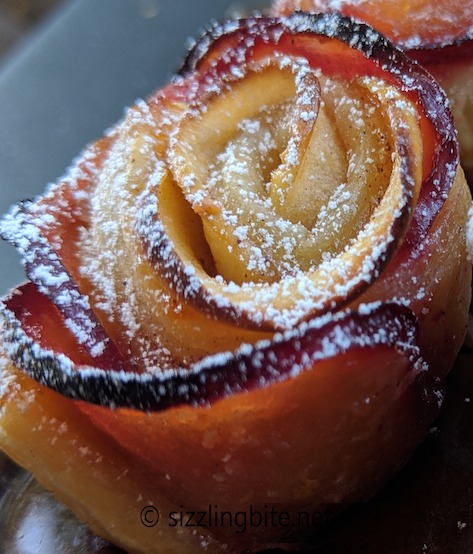 These mini rose tarts are perfect when you are hosting a party, special occasions and for play dates.
Easy to prepare and not loaded with pastry creams.
You can choose fruits like Apples, Pears, Apricots, Peaches, Plums and Strawberries.
For Pears and Strawberries use chocolate hazelnut spread in place of Jam.
For Apples try Cinnamon Sugar in place of Jam.
Ingredients
Puff Pastry 1Sheet (store bought)
 Apples 1, thinly sliced
Plums 1, thinly sliced
Cinnamon Sugar 2 teaspoons for Apples
1/4cup Apricot jam for plums
Powdered sugar for dusting(optional)
chocolate sauce for garnishing (optional)
Procedure
Preheat oven to 400F.

In microwave safe bowl add the fruit slices with 1 tablespoon of water, microwave around 2 min. This helps the fruit slices to become soft and easy to roll or you can sauté the fruits with a tablespoon of butter. Let the fruits cool in the refrigerator.

Roll out the pastry sheets and cut it into 10-12 strips, each 1.5 inch wide by 6 inch long.

Take 1 strip at a time (while the remaining strips stays in the refrigerator) and brush it with 1⁄2 teaspoon of Apricot jam.

Arrange the fruit slices overlapping with each other on top half of the dough making sure the skin side of the fruit is facing outside and then close the bottom half of the dough
| | | |- |- | |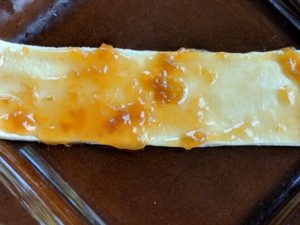 |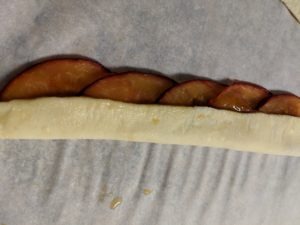 | |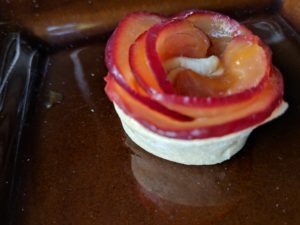 | Plums with Apricot Filling| |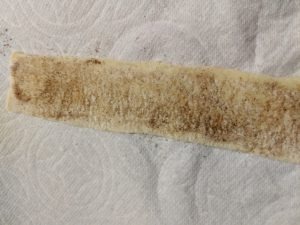 |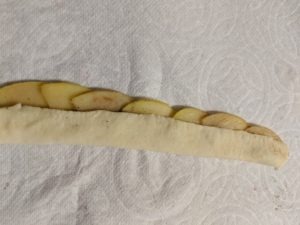 | |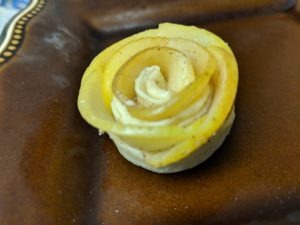 | Apples with Cinnamon-Sugar filling|
Start rolling and press the edges to seal it, now place the rose tarts in muffin tray and refrigerate while you are working with the rest of the tarts.
| | | |- |- | |
|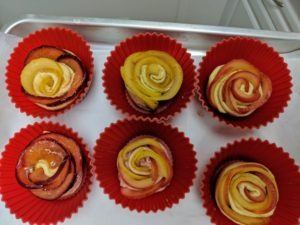 |
Bake the tarts for 15 minutes until the pastry is golden brown (check after 12 minutes to avoid these tarts from burning).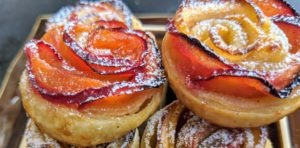 Garnish these tarts with powdered sugar and can also be served with ice cream.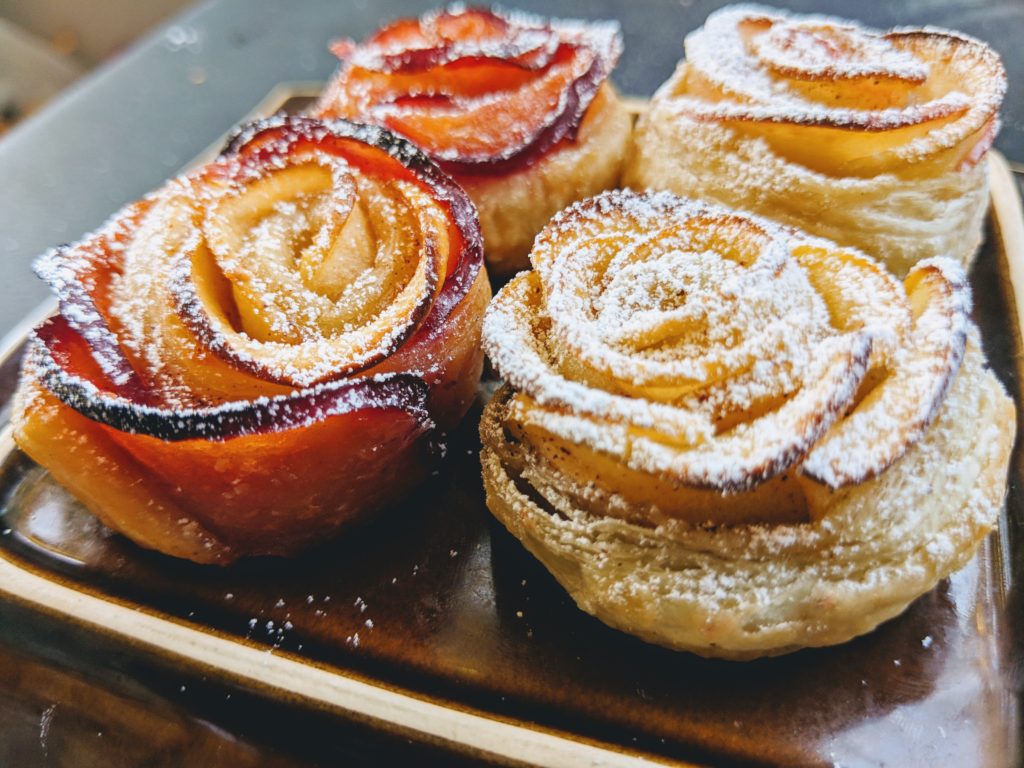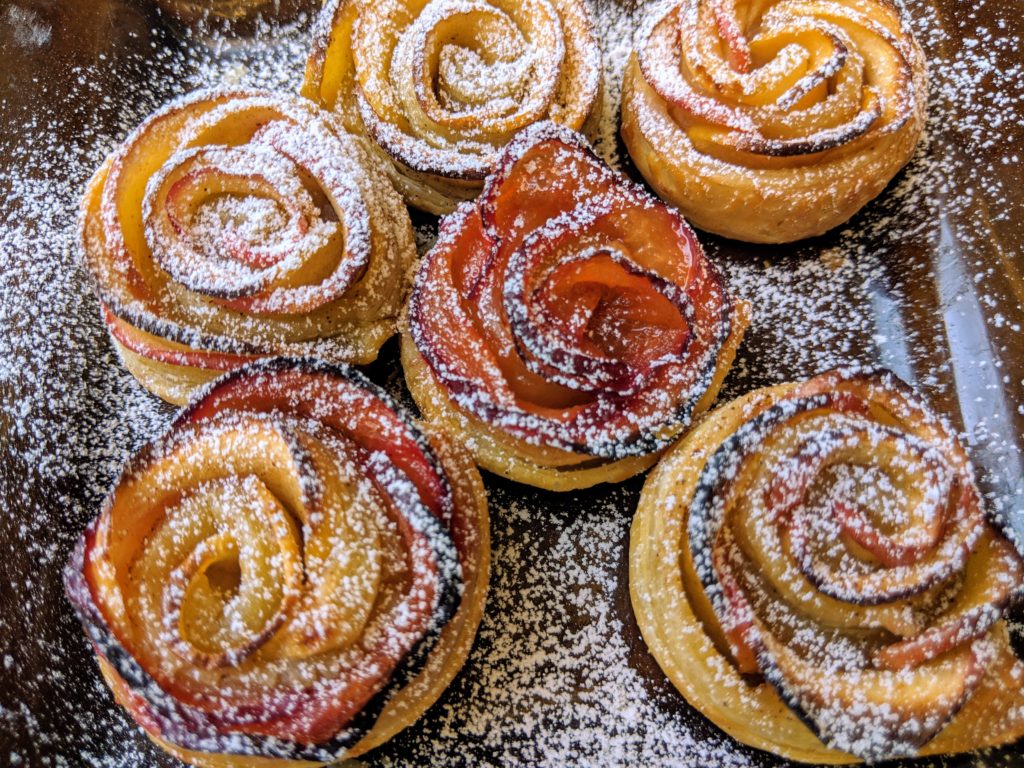 To save time, these Rose tarts can be frozen at the pre-baked stage (make sure you defrost them before baking).